2014 Packers Player Resort Vacation – Feb. 16th-23rd, 2014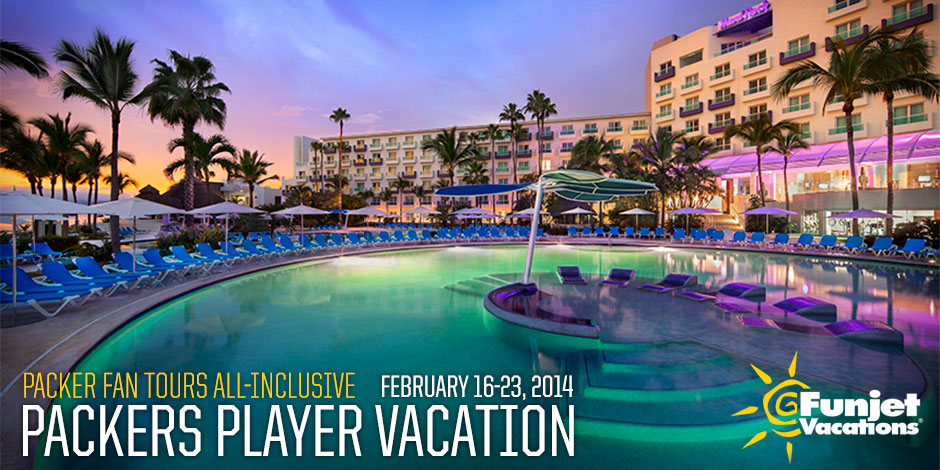 2015 Vacation Details Coming Soon
We'll have details on next year's vacation shortly but feel free to have a look around since we'll be offering something similar next year.
This beach resort rocks!
Hard Rock Hotel Vallarta is a luxury, all-inclusive resort 20 minutes from Nuevo Vallarta. Feel your spirit soar as you experience a Nuevo Vallarta resort destination where you are free to relax, play, eat, love and explore. With a gorgeous beachfront setting, mesmerizing views, and a fusion of traditional and modern design, the Hard Rock Hotel Vallarta is the essence of coastal luxury and tranquility.
Play: this resort is the place to play and enjoy incredible golf courses, deep-sea fishing, scuba diving, snorkeling, sailing, horseback riding and shopping.
Eat: Indulge your senses with tantalizing world cuisines made with fresh, exotic ingredients and bold flavors
Retreat: Relax and rejuvenate in decadent, modern rooms and suites designed with colonial Mexican décor, original art, and spectacular views of Banderas Bay.
Bliss: Rejuvenate your body and soul with holistic spa rituals at Rock Spa®.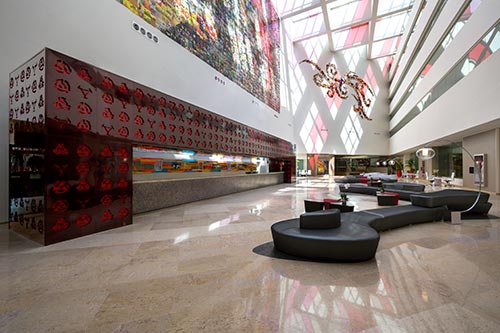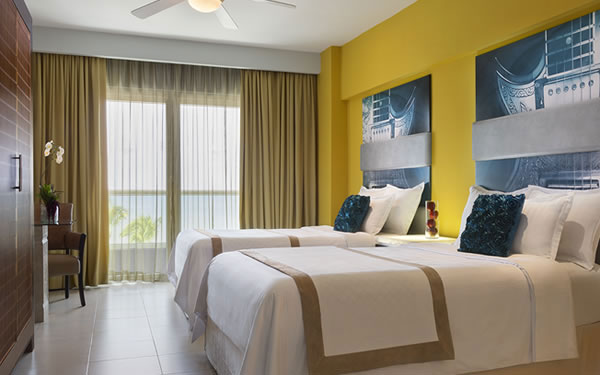 Rooms fit for a rockstar!
Your room is your backstage, so we decked it out with everything you need to rock the show and keep the good times rolling. That means:
1 king or 2 double beds in a Hard Rock Deluxe Gold Room
French-style balcony overlooking the sprawling garden or some of the stunning ocean blues.
Premium Hard Rock liquor dispenser for the perfect shot.
Satellite TV with LCD screen
Wireless internet, Hydro Spa Tub and wine in the room.
Free Calls to the United States
24-hour room service & Turndown service
Taste of Vallarta Restaurants
Get a taste of the rock star lifestyle, or at least eat like one. Put your senses center stage when exploring world cuisines made with fresh, exotic ingredients, bold flavors and artful presentations. Hard Rock Hotel Vallarta offers 6 distinctive restaurants with international cuisines, including Italian, Asian, Mexican and Brazilian.
The Market: from Mexico to Asia,  rock out to fresh and exotic International cuisine at this bountiful buffet
Frida: Mexican cuisine in a festive atmosphere
Zen: Indulge your senses with tantalizing world cuisines made with fresh, exotic ingredients and bold flavors
Ciao: Relax and rejuvenate in decadent, modern rooms and suites designed with colonial Mexican décor, original art, and spectacular views of Banderas Bay.
Ipanema: Brazilian grill with sexy, modern,  outdoor ambiance
Pizzeto: brick-oven style pizza that's piping hot and crispy
Room Service: Feel the chill vibes and dine in the privacy of your room with a 24-hour room service menu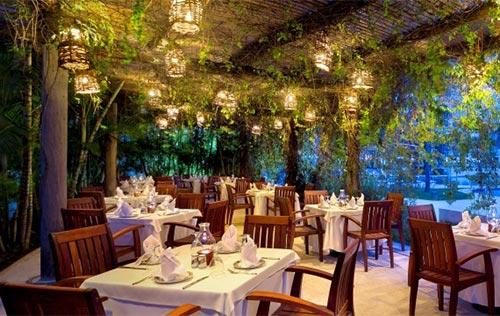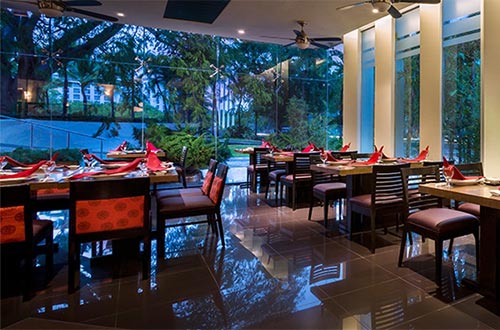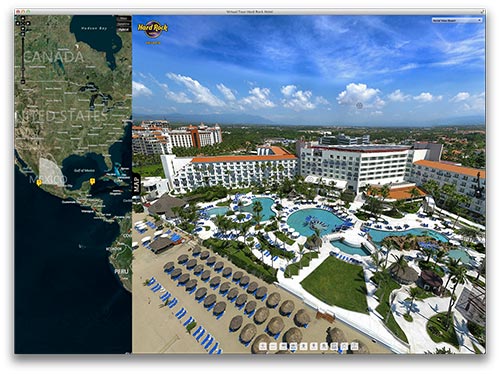 Take a Virtual Tour
From the lobby to the beachfront bars and restaurants, you can pan, zoom, and fly around the resort in this interactive tour. Get to know your way around before you even arrive!
» Hard Rock Hotel Vallarta Virtual Tour