2014 Packers Player Resort Vacation – Feb. 16th-23rd, 2014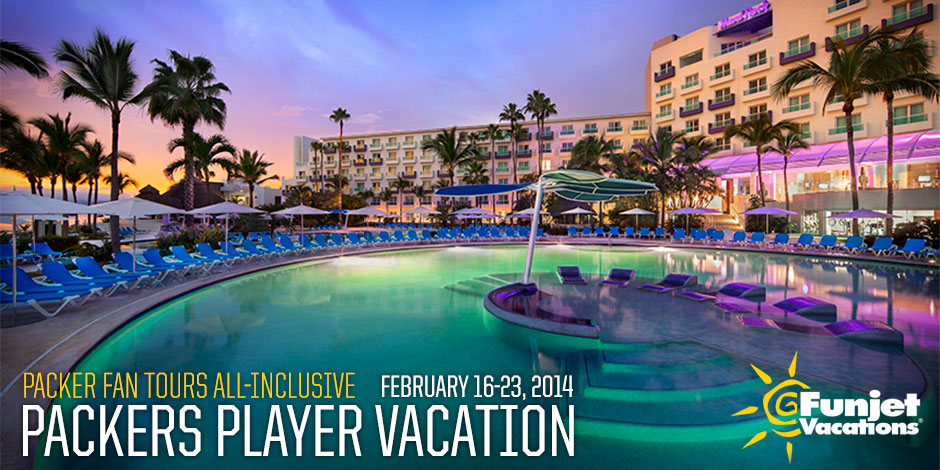 2015 Vacation Details Coming Soon
We'll have details on next year's vacation shortly but feel free to have a look around since we'll be offering something similar next year.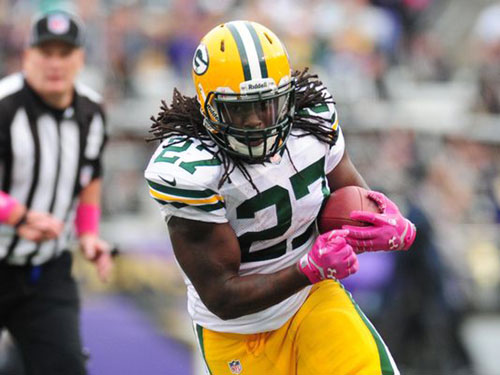 Eddie Lacy (RB – #27)
It's only his rookie season—coming to the Packers from Alabama as the Packers' 2nd round pick—but Eddie Lacy is already proving himself to be a key part of the Packers run game. Lacy, 5′ 11″, 230 pounds, is currently 8th in the NFL (November 2013) in rushing with 669 yards and 4 TDs.  Lacy has also graced our Player Autograph Receptions before so if you missed him there, this is your chance to meet a future Packers great! We're excited to have Eddie on our Packers Vacation this year and hope you'll join us.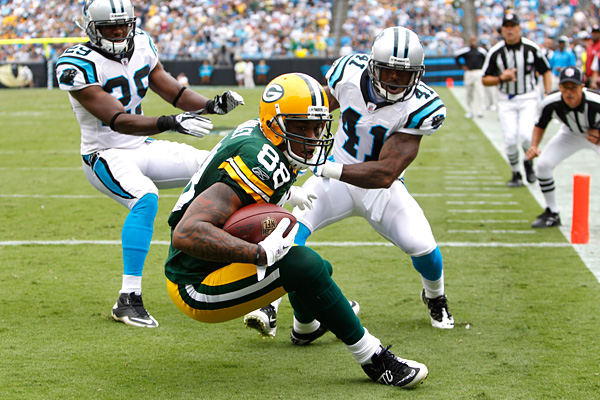 Jermichael Finley (TE – #88)
One of Green Bay's fastest rising stars, Jermichael is often a favorite target of quarterback Aaron Rodgers, having been the only tight end in Packers history to record 3 55-catch seasons. Finley also ranks #3 in franchise history for the most career receiving yards by a tight end with 2,485 and #4 in team annals for the most receptions by a TE with 198. Jermichael and his wife Courtney are no strangers to our Vacations and are quickly becoming fan favorites among our guests—we keep inviting them back and they graciously accept!  It goes without saying we're thrilled to have Jermichael on our Vacation again this year.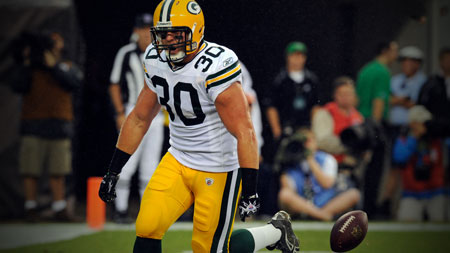 John Kuhn (FB – #30)
Now in his eighth NFL season, Kuhn has scored a touchdown in each of the last four postseasons, the only player in the NFL to accomplish the feat over the span. Kuhn was selected as the NFC's Fullback in the 2011 Pro Bowl and alternate in 2012.  He's no stranger to PFT events, having been on our last Vacation as well as numerous Player Autograph Parties. We're delighted to have John back for this year's vacation to Vallarta.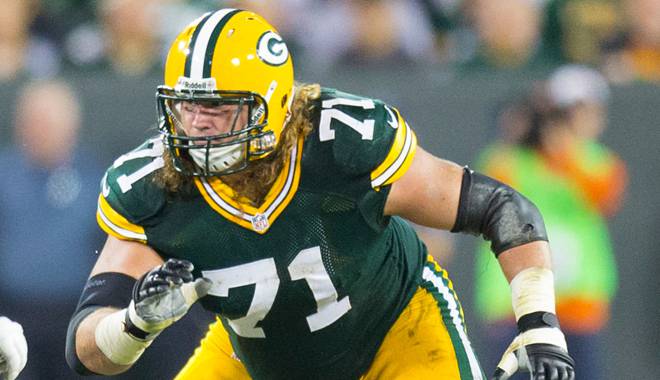 Josh Sitton (Guard – #71)
Guards don't enough credit since they since they don't put up stats but Sitton's work hasn't gone unnoticed and he was named to his first career Pro Bowl in 2012, becoming the first Green Bay guard to be selected since Marco Rivera in 2004, among other acheivements. Helping protect Aaron Rodgers is one of his key responsibilities and Sitton has been resilient, starting all 16 regular-season contests and both playoff games in 2012. Please offer him and fiancé Kristen a warm welcome to this year's vacation!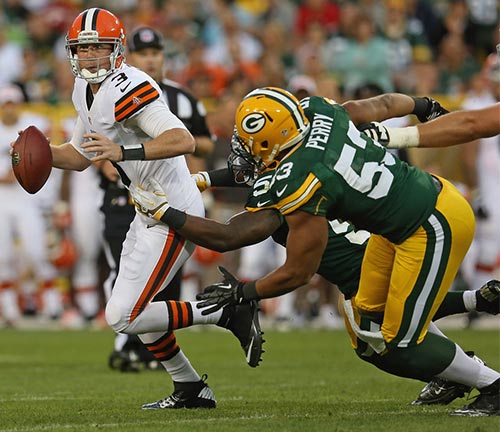 Nick Perry (LB – #53)
Perry was the Packers' top draft choice in 2012. Among Perry's accomplishments so far, he was one of 6 finalists for the Hendricks Award, which is given to the nation's top defensive ends, and was named second-team All-American by CBSSports.com. Event USA customers will recognize Nick from our Player Autograph Parties but this will be his first All Inclusive Vacation with us so if you come, make sure you give him a warm PFT welcome!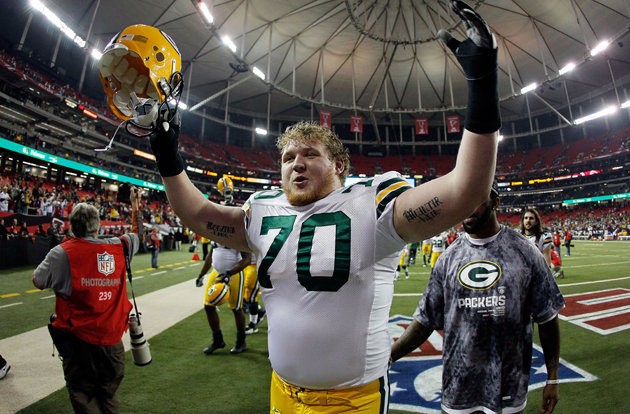 TJ Lang (Guard –  #70)
Thomas John "T. J." Lang, Jr. was drafted by the Packers in the fourth round of the 2009 NFL Draft. He played college football at Eastern Michigan.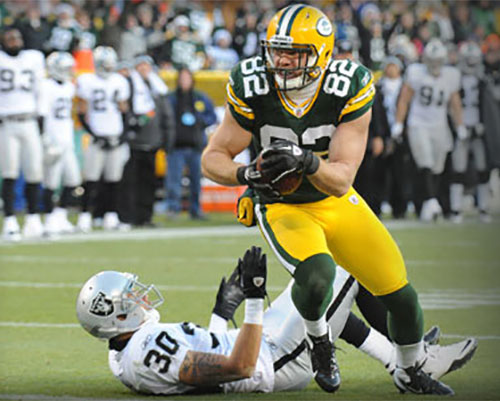 Ryan Taylor (TE – #82)
Ryan Taylor was drafted by the Packers out of the University of North Carolina in the seventh round in the 2011 NFL Draft.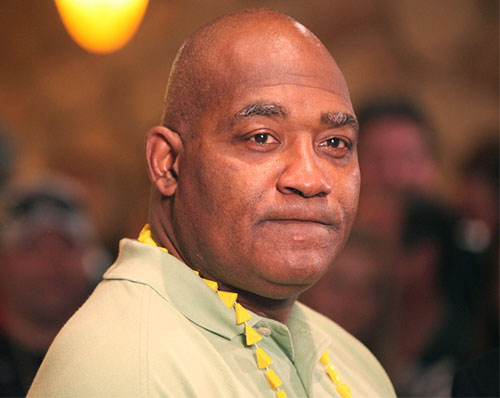 Johnnie Gray (Alumnus #24)
Johnnie Gray has provided football analysis for FOX 11 for more than a decade. He's MC'd many of our parties in the past and he has a wealth of football knowledge. We're excited to have Johnnie on this year's vacation!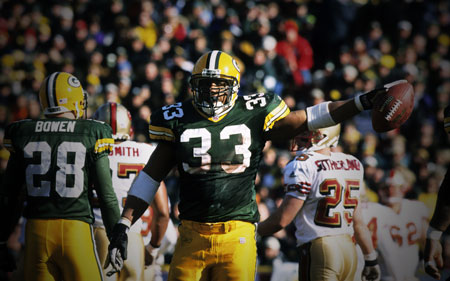 William Henderson (Alumnus #33)
A longtime leader on the field and in the locker room, after 12 years with the Packers, Henderson is truly the definition of a "Fan Favorite." Those who have met William at one of his many appearances at our Packers Player Receptions or our Annual Packers Player Vacation know that William and wife Brie are loads of fun and extremely enthusiastic about the Packers, the game of football, and all Packers fans. With his wealth of broadcast experience for the NFL and ESPN, Packer Fans are in for a real treat this February!