Formerly The Airport Settle Inn, Hotel J is in the same great location and service with a full renovation and remodel. Whether your reason for travel is business or pleasure, the Hotel J Green Bay's contemporary, well-appointed rooms are the perfect place to kick up your feet. To take the stress out of travel, the hotel is equipped with a wide range of amenities including free wireless high-speed internet, a heated indoor pool and whirlpool, private business center, and a hot, deluxe continental breakfast served from 5 a.m. – 10 a.m. Choose from spacious standard rooms, an hypoallergenic room, or one of the Hotel J's business suites.
Hotel J Green Bay
2620 S. Packerland Drive
Green Bay, WI 54313(920)499-1900
Map
Floors/Rooms:
2 Floors/104 Rooms
Elevator(s):
Yes
Check-In/out:
2:00 PM / 11:00 AM
Room Service:
No
Airport Transportation:
Complimentary Airport Shuttle, call hotel from courtesy phones
Distance from Airport:
1/2 Mile
Distance to Stadium:
4 Miles
Parking:
Free – Open Lot
Bedding:
1 Bed
2 Beds
Amenities:
Hairdryer
Coffeemaker
Iron/board
Pool:
Indoor pool and whirlpool.
Fitness Center:
Available off-site at the Bellin Fitness Center
Hotel & Dining:
D2 Sports Pub
Los Magueyes
McDonalds
SubwayCrystal Coffee Company & Beanery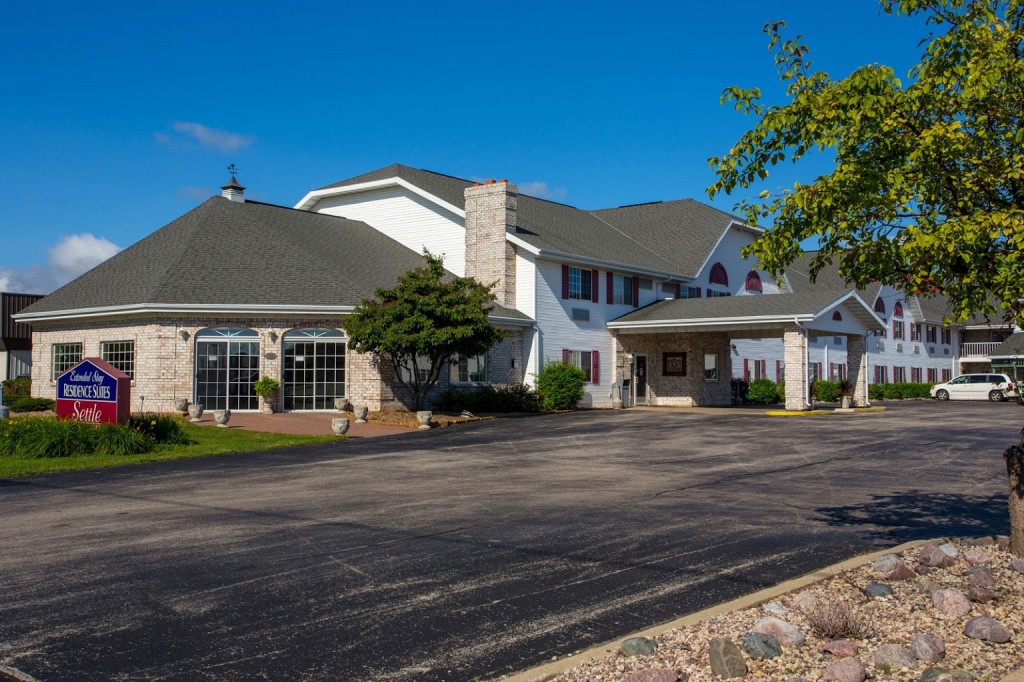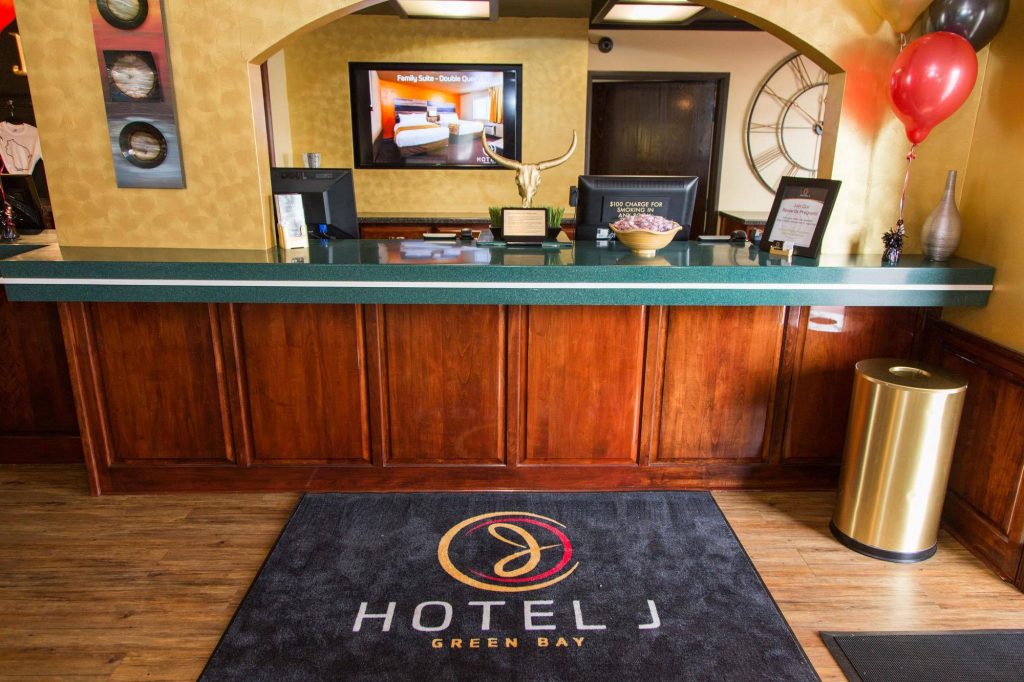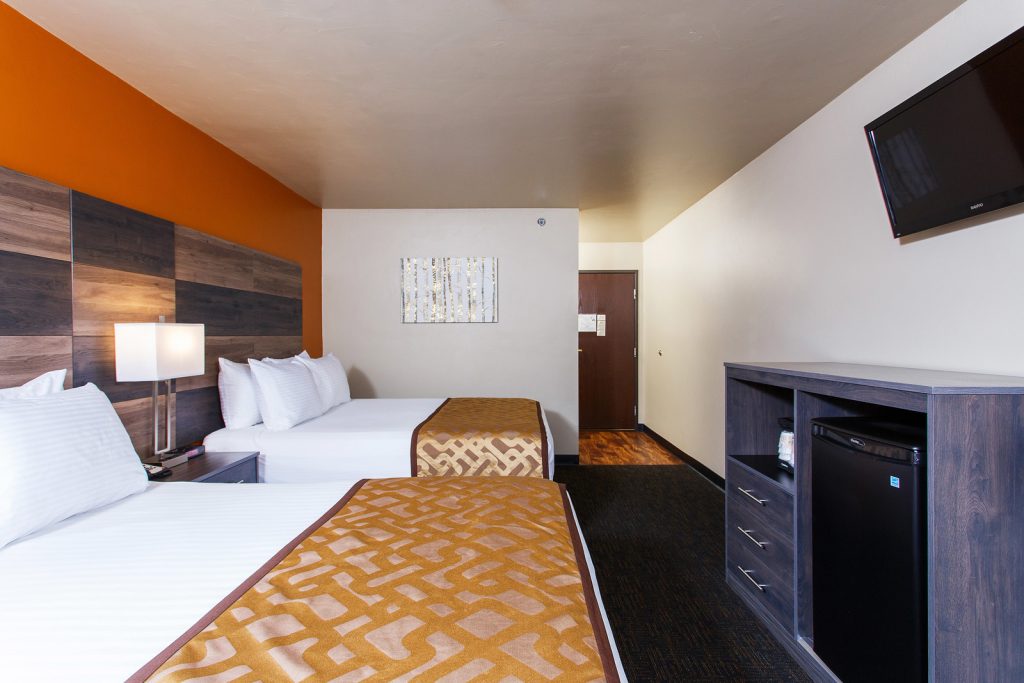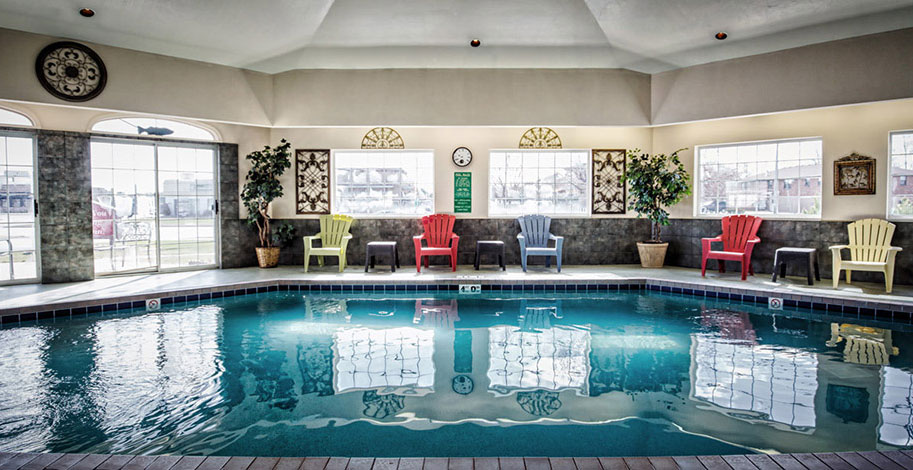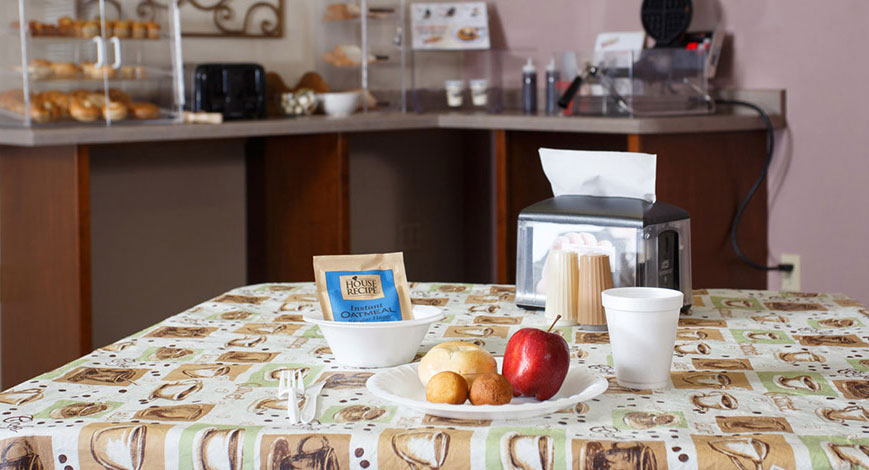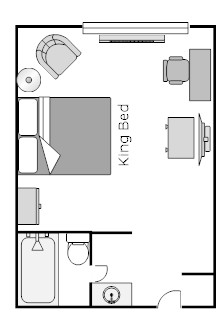 King Bedroom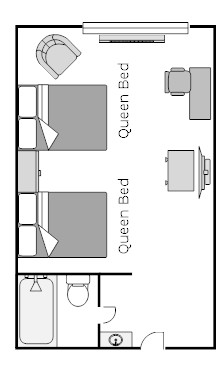 Two Queen Bedroom