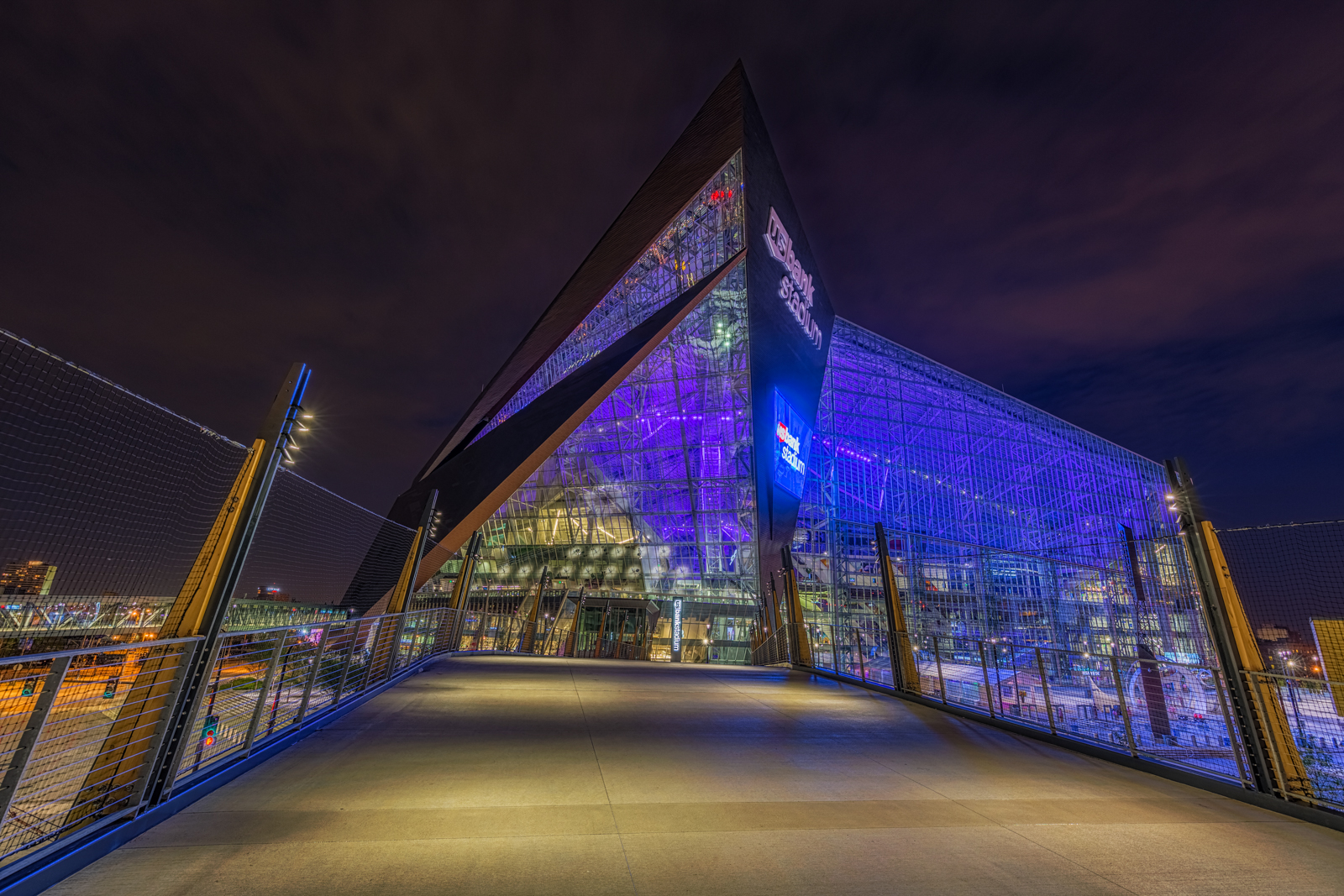 Tickets for Minnesota Vikings vs. Green Bay Packers
October 15, 2017 – Noon
U.S. Bank Stadium – Minneapolis, MN
This classic NFC North battle is back! Our neighbors to the North always provide one of the best rivalries in the NFL. And this year is no exception. Minneapolis is a fun city to visit and of course the match-up on game day is second to none. Newly built U.S. Bank Stadium provides a great theater for this epic battle. For our part, we've set you up at the Aloft Minneapolis, just a stone's roll from the stadium and close to everything. Buy your Green Bay Packers tickets with Confidence, even on the road, from Event USA.
Minnesota Game Packages
The Land Package includes:
Upper Level End Zone Packers Game Ticket
Event USA Tailgate Party
Event USA Souvenir
Walkable to Stadium
Complimentary WIFI
Need a flight?
We can add on custom airfare on to your land package from just about anywhere. Call (920) PACKERS (722-5377) for details!
Looking for just tickets?
We have selection of tickets only if you just want to go to the game without any other amenities.
Pricing
Double
2
Triple
3
Quad
4
Single
1
Child
Land Packages
Extra hotel night: $265/night
1 Night Land Package
$479
$459
$439
$589
$329
Sold Out!
2 Night Land Package
$589
$529
$499
$799
$329
Sold Out!
Prices are per-person and are based around a hotel room of up to 4 people.
Availability and pricing subject to change.
This package is subject to our terms & conditions.
Please call (920) 722-5377 for details.
Air Package pricing is all-inclusive which includes an end zone game ticket (unless stated otherwise in the listing), airfare from the departure point as indicated in the listing, all amenities shown in the listing (unless they are shown as optional add-ons or enhancements), and any applicable taxes and handling charges. Additional optional upgraded seating, optional excursions or sightseeing tours, other options to upgrade or enhance the packages, etc. are not included within the base package price. Please call (920) PACKERS (722-5377) for details.