2014 Packers Player Vacation
Information on the 2014 Green Bay Packers Player Vacation will be available soon! In the meantime,
check out some great photos
of our 2013 trip to the Rose Hall Suites in Montego Bay, Jamaica!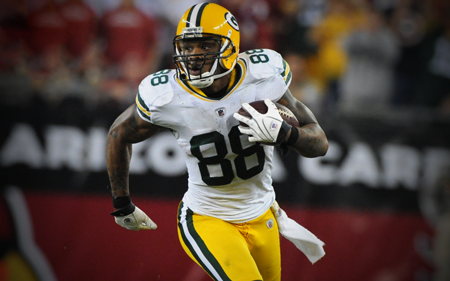 Jermichael Finley (Tight End – #88)
One of Green Bay's fastest rising stars, Jermichael signed a new contract with the Packers this offseason. He's often a favorite target of quarterback Aaron Rodgers. Even as defenses double team him, he still makes the big play. This season, after putting up great numbers in 2011 even though he was still recovering from injury, Finley is headed towards superstar status. Event USA is thrilled to have Jermichael on the trip yet again!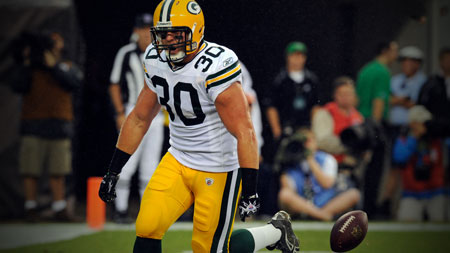 John Kuhn (Fullback – #30)
Unless you've been living under a rock the past few years, whenever John Kuhn carries the ball at Lambeau, you'll certain to hear the obligatory KOOOOOON from the crowd! Now in his seventh NFL season, Kuhn is the only player on the team to have a rushing and receiving touchdown each of the past 4 seasons, and is the first Packer to achieve that feat since Ahman Green. John now has the additional honor and recognition of being named to the NFL Network's Top 100 NFL Players this offseason. After a great resort trip in 2012, we're delighted to have John back for this years trip to Jamaica!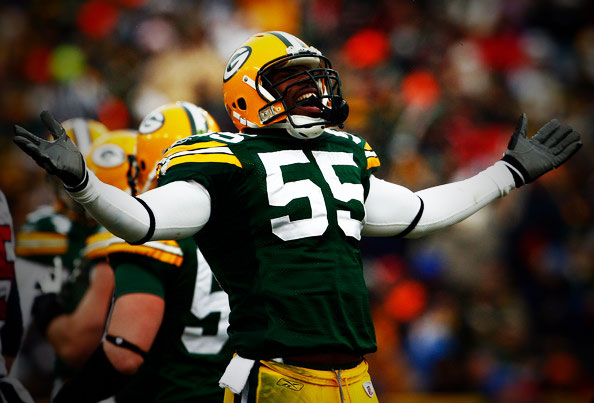 Desmond Bishop (Linebacker – #55)
A rising star among the Packers defense, Bishop plays linebacker with the signature ferociousness Packers fans have come to expect from their linebacking corps. In 2012, Bishop led the league in tackles through the first ten games, and looks to bring that same intensity back to the Packers this season. After signing a four year deal towards the end of 2012, Packer Fans can look forward to seeing Bishop in action for a while in Green Bay, and PFT is thrilled to have Desmond along for this years trip!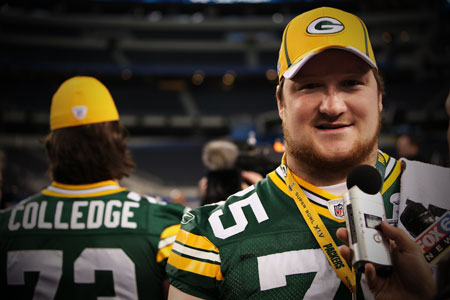 Bryan Bulaga (Tackle – #75)
A former first round draft pick, now third year tackle Bryan Bulaga certainly joined the Packers at a time when the offensive line was battered and worn. Bryan has matured into a superb right tackle, having surrendered one sack in the entire 2011 season. A fan favorite at our player receptions and another in a long line of Packers who takes pride in interacting with the community of Green Bay, PFT is excited to have Bryan along for his first trip with us!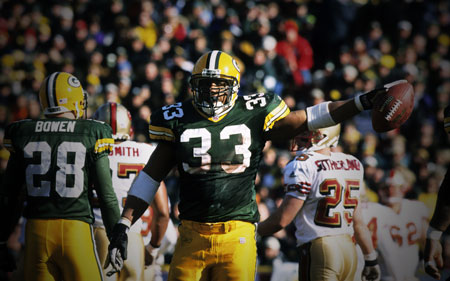 William Henderson (Fullback – #33)
A longtime leader on the field, in the locker room, and regarded as an incredibly durable player, William Henderson is the definition of a "Fan Favorite."
Amongst his many awards and recognitions over the years, he was selected as Green Bay's 2001 'Unsung Hero,' in recognition of his efforts both on the field and in the community. Through his 'Henderson's Heroes' program, he has brought disadvantaged Milwaukee children up to Green Bay for a Packers game throughout most of his pro career. Those who have met William at one of his many appearances at our Packers Player Receptions or our Annual Packers Player Vacation know that William and wife Brie are loads of fun and extremely enthusiastic about the Packers, the game of football, and all Packers fans.
On this trip, William will also act as our Master of Ceremonies. With his wealth of broadcast experience for the NFL and ESPN, Packer Fans are in for a real treat this February!