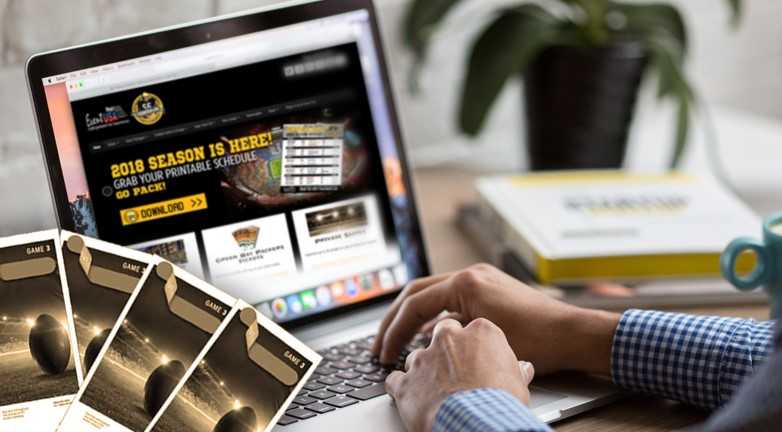 The Green Bay football franchise is steeped in a rich tradition. Fans from across Wisconsin, and the world, have flocked to Lombardi Avenue over the decades for a glimpse of gridiron glory: The 1960s Packers sweep, the Brett Favre bullet pass to Antonio Freeman, and the Aaron Rodgers fade to Davante Adams.
A fan with tickets he or she can't use has options when it comes to selling them. With the season-ticket waiting list decades of names deep, demand for home games is usually high. Here's why the best way to sell your Green Bay football tickets is to use a local, experienced broker closing in on three decades of fan-dedicated service in the heart of Titletown's stadium district:
Payment is guaranteed: Forget the anxiety of listing tickets through ticket exchanges or auction sites and not knowing if they'll sell! When selling to Event USA, you will always be paid the full, agreed-upon ticket price.
Receive top dollar for your tickets: Event USA is committed to paying a fair, competitive price for every ticket. And unlike ticket exchanges, Event USA won't subtract commission or listing fees from your deal.
Get paid quickly: Many sports ticket marketplaces, like StubHub, pay sellers after a game. Event USA pays a portion of the price once a purchase agreement is made and the rest once the tickets are received. Tickets can be conveniently mailed or dropped off at the Event USA office.
Ticket protection: Selling your family's valued seats to someone you don't know can do a number on your nerves. Event USA offers peace of mind through its "Seat Loss Guarantee."
Sell your tickets at any time: Event USA buys Green Bay football tickets all season long, but know that selling early usually means a better deal!
Sell confidently and conveniently: Located about a mile down the road from Lambeau Field, Event USA offers a safe, secure and professional environment to sell tickets. Our reputation for excellent customer service is well-earned; you'll never have to worry about the logistics of selling directly again! Stop in, get a quote, and leave with cash!
Are you a season ticket holder with unwanted 2018 Green Bay football tickets? Sell them quickly, easily and at a great price through Event USA! Contact us today: 920.722.5377