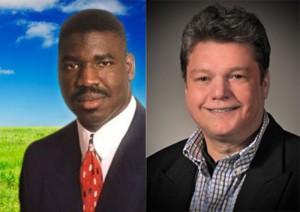 Chris Havel and Sean Jones present Between the Lines, Event USA's new exclusive, weekly podcast featuring in-depth discussion and analysis regarding the NFL and the Green Bay Packers.
This week the podcast features:
Was the Packers season a success?
The Packers' defense under Dom Capers
… and much more!
Sean Jones on whether the Packers' season was a success?
"We may have overestimated the depth and the talent on the defensive side of the ball. I think we're judging the success of the season because of the comeback. I don't think it's a successful season because they should've never been in a position to have to come back. Mike (McCarthy) and others are judging their season on digging a hole but fighting your way back, and that's understandable.
"In the regard of blowing an opportunity to take advantage of the season in front of you, it wasn't a success, but you don't throw the baby out with the bathwater. You did some good things, but ultimately it fell short. I don't believe in "measured success." Either you're successful or you're not.
"I didn't like the four-game lull, and honestly, they weren't good enough on offense to get it done."
Chris Havel on the Packers' defense under Dom Capers:
"Dom Capers is going to stay. Mike McCarthy said he wasn't into drama. Capers is going to be back to coach this defense. They need to get some help for that defense though. They don't have the horses to run the race. It's like a sled dog team biting and whining and yelping at each other but doesn't go anywhere because it doesn't have that lead dog. Ted Thompson needs to get aggressive in free agency. He needs to bring in a lead dog."