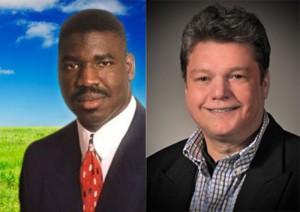 Chris Havel and Sean Jones present Between the Lines, Event USA's new exclusive, weekly podcast featuring in-depth discussion and analysis regarding the NFL and the Green Bay Packers.
This week the podcast features:
Sean Jones on the Packers-Cowboys matchup
Chris Havel on who is going to win this week
Rookies Dak Prescott and Zeke Elliott
… and more!
Sean Jones on the Packers-Cowboys matchup:
"It's a contrast where the Cowboys are going to have to be on their P's and Q's to keep their head in the game and to know mentally where the Packers are coming from and how they're trying to deploy and come after them.
On the flip side the packers have to play offense on defense.
Defense means you're backing up, you're retreating, you're defending, you've raised the shield, offense means you're attacking, you're redrawing the line of scrimmage (and) you're making the back cut in the backfield.
You want to be going forward. You don't want to raise the shield, you want to raise the sword and keep striking."
Chris Havel on who is going to win:
"There may be a time in this post-season when Aaron Rodgers' talent and will to win isn't enough to carry the day. I don't think that time is now. I didn't believe it going into the Giants game, and I don't believe it now. Rodgers is a long way from being finished this season.
"Imagine this: the Packers can exorcise a lot of demons in a single post-season. They took care of the Giants at Lambeau Field. They've got a great opportunity to knock out the Cowboys in Dallas. And then I've got to think it's going to be on to Seattle for some revenge against the Seahawks. Now that's what I call running the table, post-season style."
Sean Jones on the Cowboys' possible downfall: rookies Dak Prescott and Zeke Elliott remembering they're rookies:
"At some point these rookies are going to have a rookie moment. They just don't play that well all season without having to take off their diaper and check for a rash, or whatever special care you need for infants.
"What better time for that to happen is in a playoff game – the first playoff game – after they've sat for a week and had their entire routine disrupted. I don't care what anyone says. Playoff football is a different animal.
There's that old saying about acting like you've been there before. Well, there's also something to be said for having never been there yet. There's going to be that rookie moment, and yes, I understand these kids are from power schools and all that, but there's nothing like going up against grown men who do this for a living."