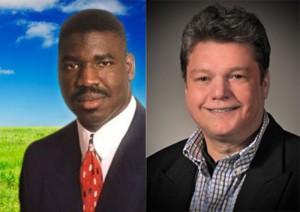 Chris Havel and Sean Jones present Between the Lines, Event USA's new exclusive, weekly podcast featuring in-depth discussion and analysis regarding the NFL and the Green Bay Packers.
This week the podcast features:
Recaps of the Packers win at Dallas
Looking ahead to Atlanta
Chris Havel on who is going to win
… and more!
Sean Jones on the Packers at Falcons matchup:
"I'm rolling with my guys, man, and I'm not being a homer. I think there's something special about this team. It reminds me a lot of the '96 team – not so much the 2010 team that people want to compare it to – but the 1996 team for several reasons.
"There was adversity, not just with injuries, but the weight on our shoulders of every week, every win, not going back to where we were in '95. We didn't want to go back to being the team that didn't get it done the year before. Aaron Rodgers and this team don't want to fall back to being the (4-6) squad who struggled.
"Is this team really the team we think they are? Is this the team that can win 10 straight and get this done? I think so. I believe in these guys. They have given me a new appreciation for Mike McCarthy, Aaron Rodgers and this entire team."
Chris Havel on who is going to win:
"I like the Packers 38-34 in a game that they take control early and then hold on for the win. They've got a lot of things going for them. They're on a roll. Aaron Rodgers is playing out of this world. The team believes. Also, they've played in Atlanta once this season, so there's a familiarity that has to help. I like Green Bay and Pittsburgh in Super Bowl LI."