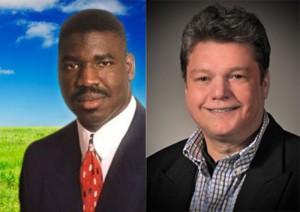 Chris Havel and Sean Jones present Between the Lines, Event USA's new exclusive, weekly podcast featuring in-depth discussion and analysis regarding the NFL and the Green Bay Packers.
This week the podcast features:
Recaps of the Packers loss at Atlanta
All losses not created equal?
… and more!
Sean Jones on the Packers' 44-21 loss to the Falcons:
"Oh, man, I've been better. I'm still licking my wounds after that loss. Oh, Goodness gracious, I cannot believe how bad we looked Sunday. Really disheartening to watch a team put its heart and soul into it and then to have it culminate the way it did. This one was a hard one."
Sean Jones on the Packers' defense:
"You had a couple of pieces missing but you've been missing those for quite a while. A couple of things popped up in that game that we probably ignored. Winning covers up some things that you're not doing well.
"During this eight-game winning streak they didn't have the ability to consistently get after the quarterback. That showed up consistently against Atlanta. They also didn't consistently play the run. People will say they only gained 40-some yards, but when they needed to run they did. It becomes misleading.
"The only reason the stats say you were playing the run is because they were throwing the ball. You have to retool the entire defense. You don't have enough playmakers. You don't have attitude. You don't have an identity.
"Mike Daniels played well, but the defense has to get better at each of the three levels. I'm not encouraged because of their young players, who's the next star? Who's the next great pass rusher? Clay Matthews has been injured for the third straight season at the end and it shows. Julius Peppers – I was complimenting him and I got caught up in the euphoria when they went on their run – but I didn't take into account the opponents. He looked good against guys that aren't top-notch, but against the best of the best he looked old. That's the first time I can ever say that, and there was no one to spell him."
Chris Havel on the Packers' loss:
"I don't know that Aaron Rodgers can play any better. The offensive weapons are good enough. You have an 18-point lead at Dallas the week before and that's how they're built with ball hawks on the back end and they'll be dynamite.
"That didn't happen. From Clay Matthews to Julius Peppers to Nick Perry they never generated enough pass rush. Some fans will point to injuries, but the reality is this: The Packers' defense was reasonably healthy. In fact, I believe their defense wouldn't have been up to the task EVEN IF they had everyone healthy from the start to the finish. I don't believe it's Dom Capers' fault, either. They need playmakers and they need better personnel."