Things to do in Green Bay
Looking for things to do while in Green Bay? Well look no further than here. We all know that Green Bay is the smallest city in the United States to host a professional sports team and of course is the home of the world famous Lambeau Field. But these are just a few of the things that make Green Bay such a great place to visit.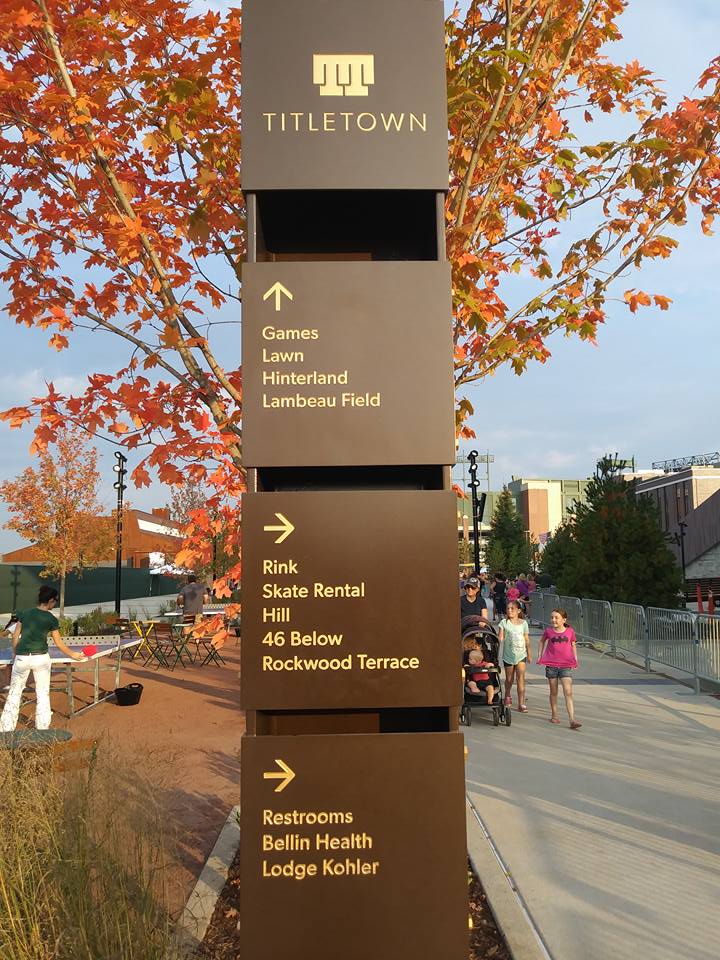 Located directly across the street from the stadium is the all new Titletown District. Open all year round for fans of ages. There are board games, books, music, arts and crafts, shuffleboard, foosball tables and horseshoes. In addition to all that there three different types of playgrounds, a timed 4o yard dash and a full size football field. And last but not least during the winter months there will be a hill for tubing and an ice skating rink. What more could you ask for! Visit their facebook page to see more information and a schedule of the events being held all year round https://www.facebook.com/TitletownGB/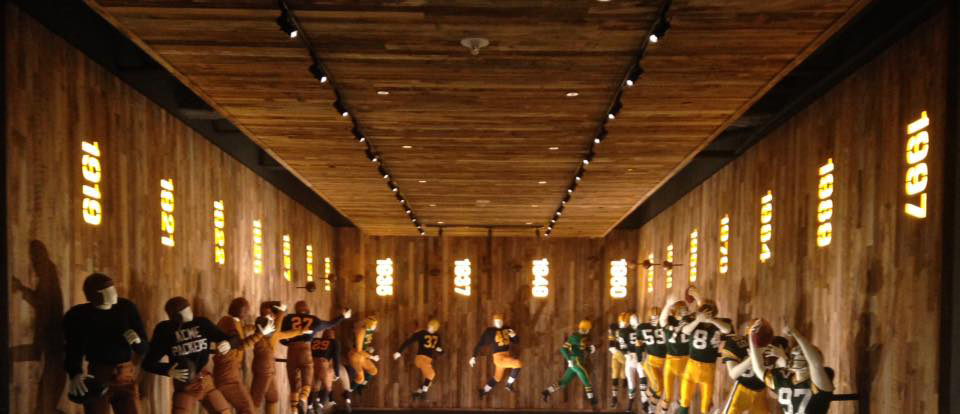 Lambeau Field is the oldest operating NFL Stadium. Open year round drawing fans in from all over the world to this historic stadium. From attending a game, to touring the Hall of Fame or taking a stadium tour there so much to see and do! For more information and a schedule of events being held all year round click here.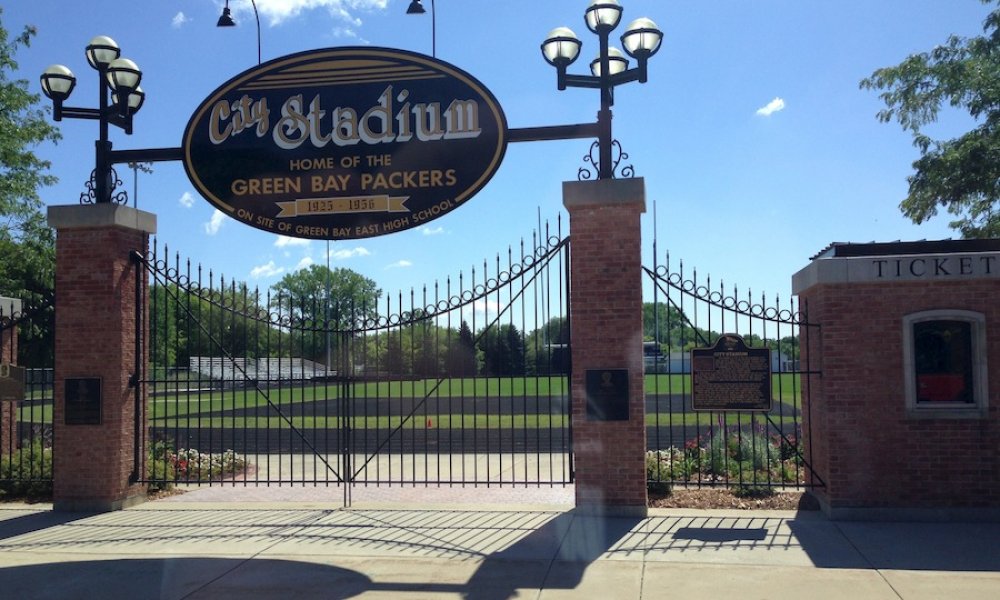 Previous to Lambeau Field, City Stadium was the home of the Green Bay Packers from 1925 through 1956. Today it is now used by Green Bay East High School for sports. Stop by and see where it all started! Located at 1500 East Walnut it is a must see for any die hard fan.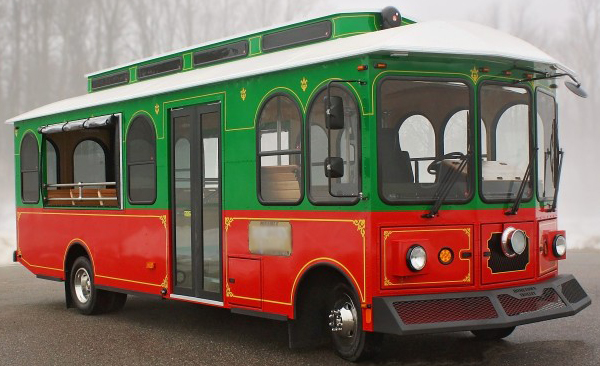 Looking to tour Green Bay and learn about our great history and how the team started? Well look no further! Hop on the Trolley Tours and travel back in time with their knowledgeable guides and learn all about the community and its' football team.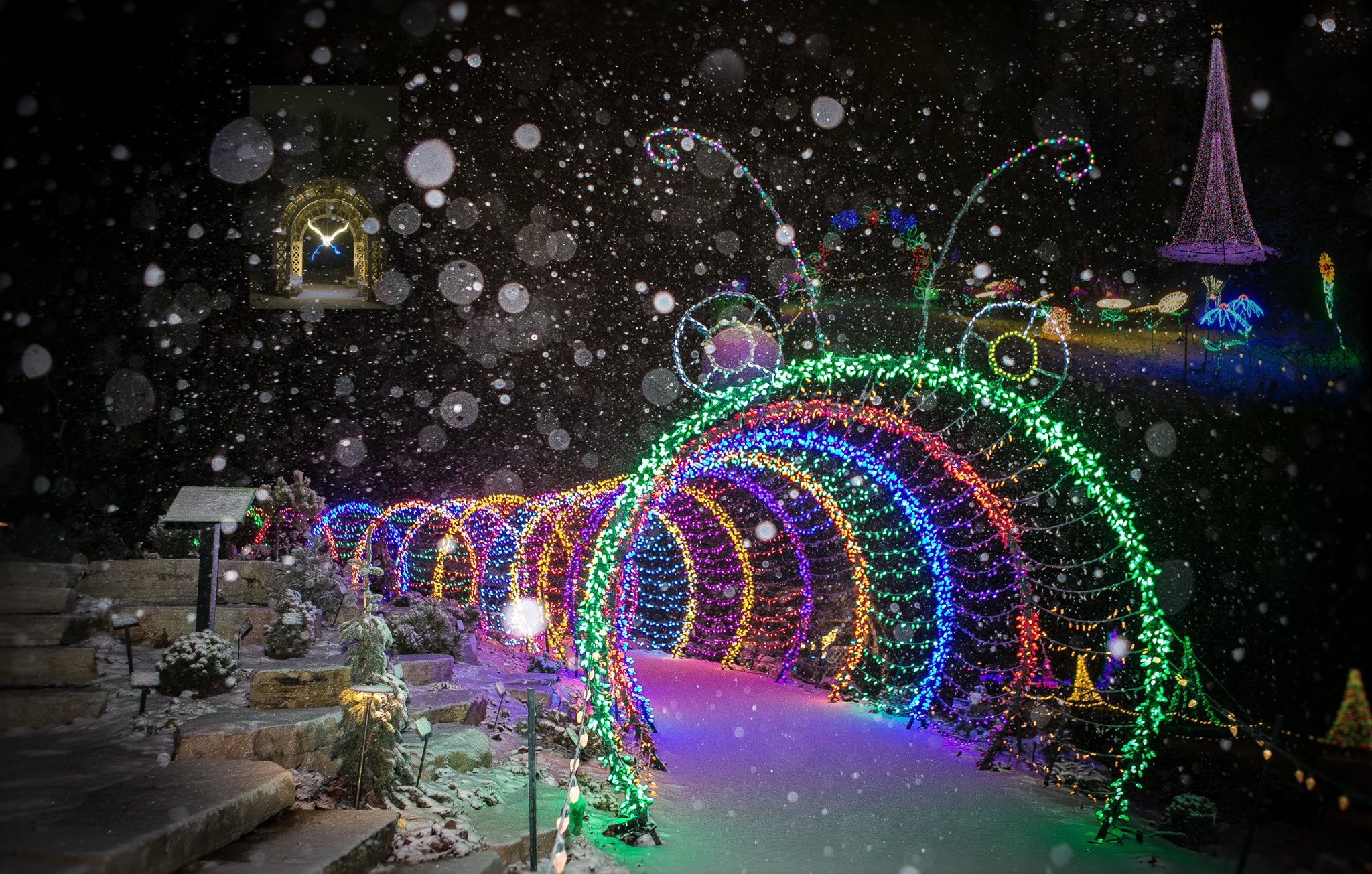 Green Bay Botanical Gardens opened in 1996 and is s a nonprofit botanical garden located at 2600 Larsen Road. During the winter months, the garden hosts the WPS Garden of Lights, a display of over 200,000 holiday lights.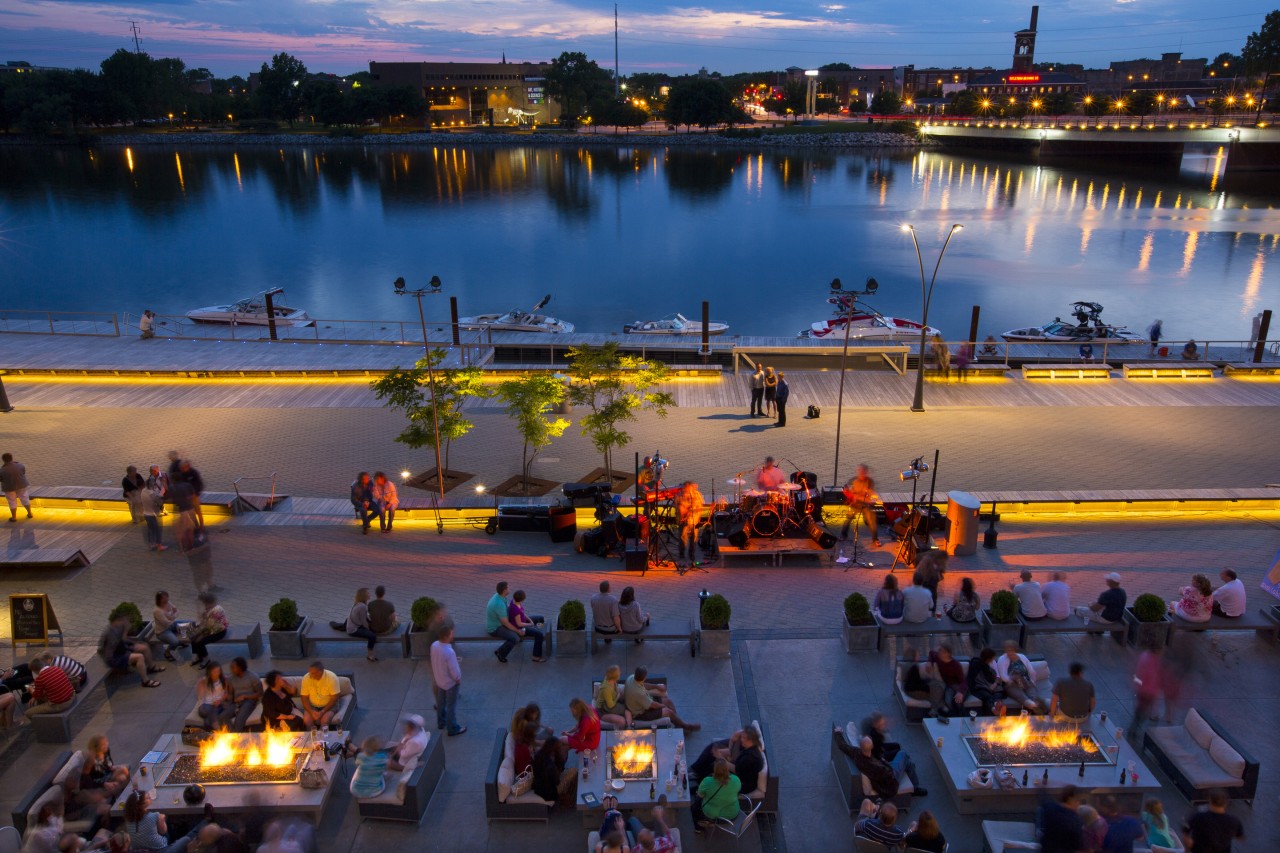 The CityDeck is a riverfront boardwalk/promenade along the edge of the Fox River in downtown Green Bay. You can dine, enjoy drinks and music while enjoy the view of the riverfront.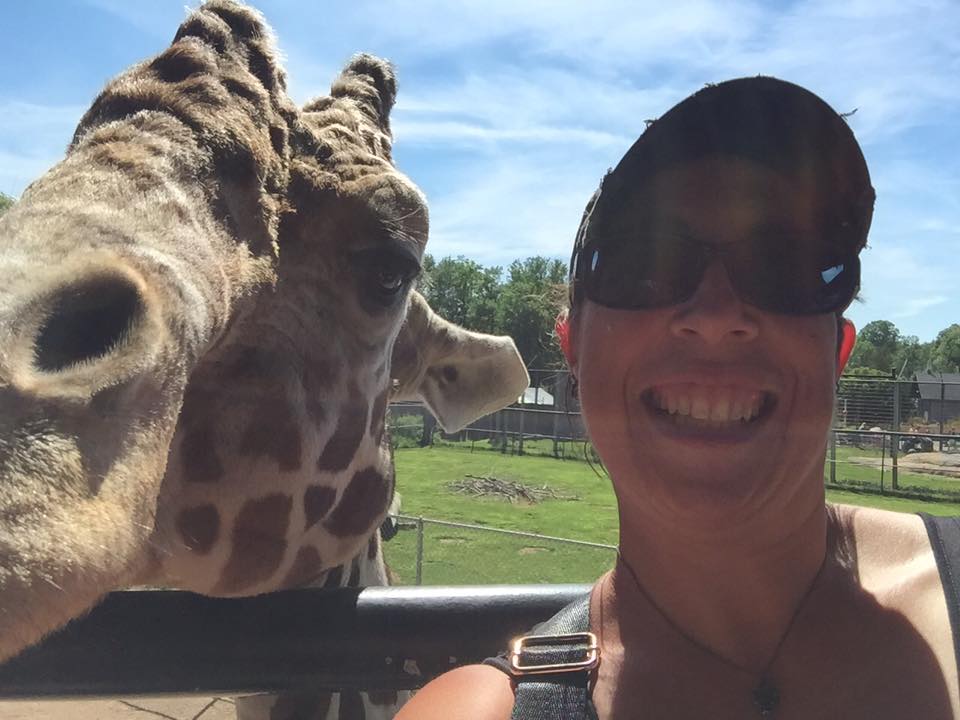 New Zoo & Adventure Park is located at 4378 Reforestation Rd and is a great place to spend a day with your family. Accredited by the American Zoo and Aquarium Association, The NEW Zoo is a 43-acre facility located within the Reforestation Camp which features 92 exhibits with over 215 live animals. Divided into several themed areas including the North American Plains, Wisconsin & Northern Trails, Africa, Australia, a Children's Zoo and an education building, the Zoo offers self-guided tours through dozens of animal exhibits as well as fun and educational programs such as Zoo Snooze sleepovers, "Adopt an Animal", birthday parties, and amphitheater programs. You can also get up and close and personal and feed the Giraffe's! The Zoo Visitor Center offers a "Paws and Claws" gift shop and a Zoomobile provides educational outreach programs outside of the facility. The Mayan "Taste of the Tropics" Restaurant is located in the middle of the Zoo and offers an exceptionary spread of culinary choices. The Zoo also hosts several annual major special events such as: Birthday Party for the Animals, EggStravanganZoo, Zoo Boo, "Feast with the Beasts", and Holiday Fest, as well as several other minor events added annually.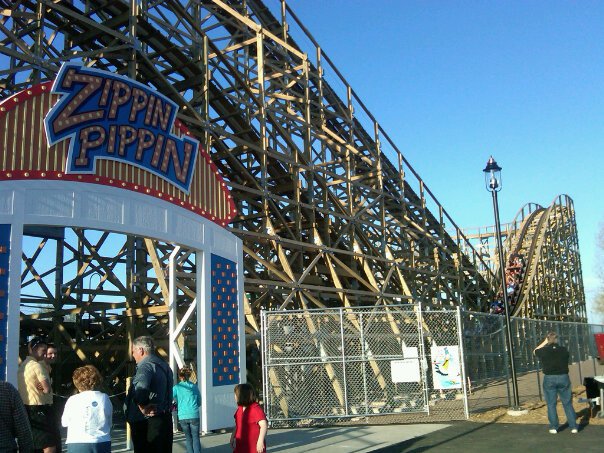 Dating back to the 1890's is Bay Beach Amusement Park. Once used for swimming before adding a pavilion that hosted concerts, political rallies, dances, Fourth of July fireworks, and other events. In addition to all that rides were added for families to come out and enjoy the day together. Till this day the park is still open and now includes the famous Zippin Pippin. One of the oldest wooden roller coasters dating back to the 1910's and was know to be Elvis Presley's favorite roller coaster. With so much history including a visit from Franklin D Roosevelt in 1934 this is a must to see while in Green Bay!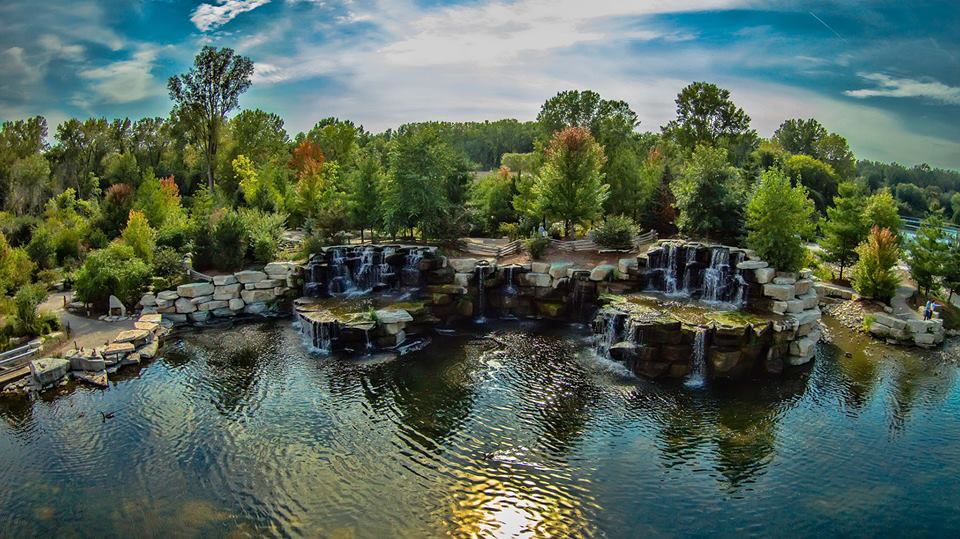 Once you are done riding the rides head over to the Bay Beach Wildlife Sanctuary. A beautiful 600 acre urban wildlife refuge featuring live animal exhibits, educational displays, miles of hiking/skiing trails and various wildlife viewing opportunities.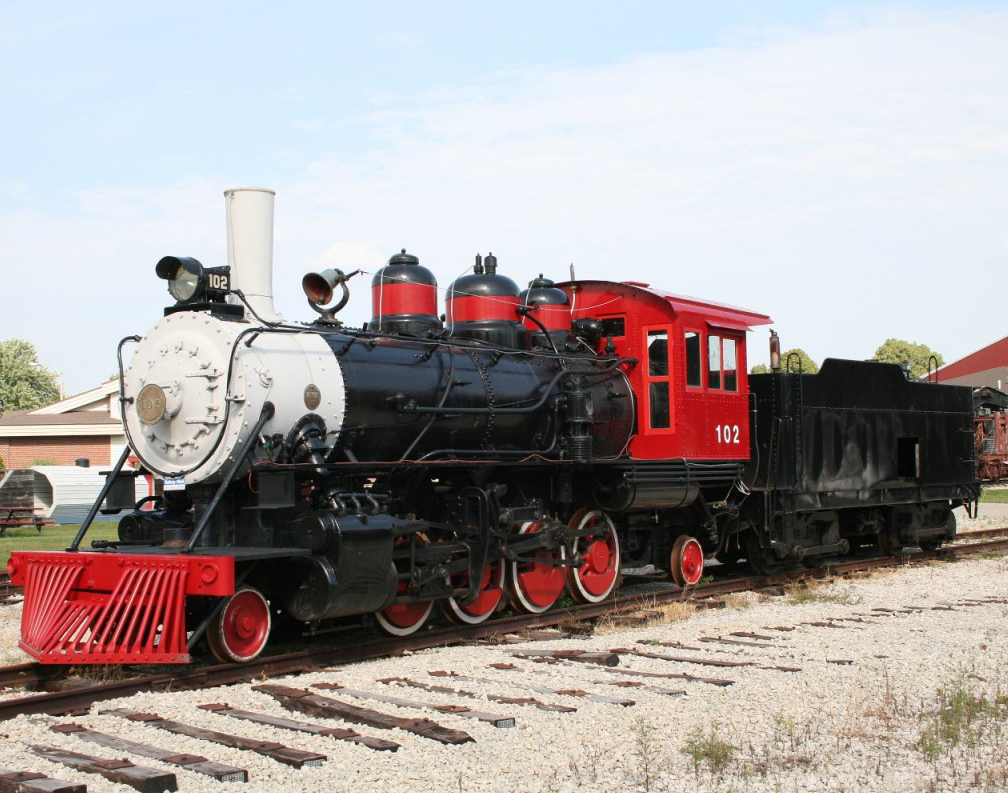 National Railroad Museum started in 1956 when a few local individuals advanced the concept of a national museum dedicated to American railroad history which was recognized as the National Railroad Museum by Congress two years after the museum opened. What began as an effort to acquire a single steam locomotive for a city park has grown into one of the largest rail museums in the nation. It now serves over 105,000 visitors annually.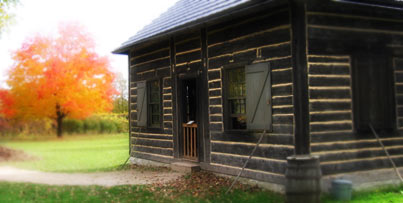 In 1977 Heritage Hill State Historical Park was opened. Located on 54 acres with 24 historical and reproduction buildings representing the early history of Northeastern Wisconsin from 1672 to 1940. Come experience a living history state park devoted to the preservation of their buildings and artifacts and the interpretation of the history of Northeastern Wisconsin.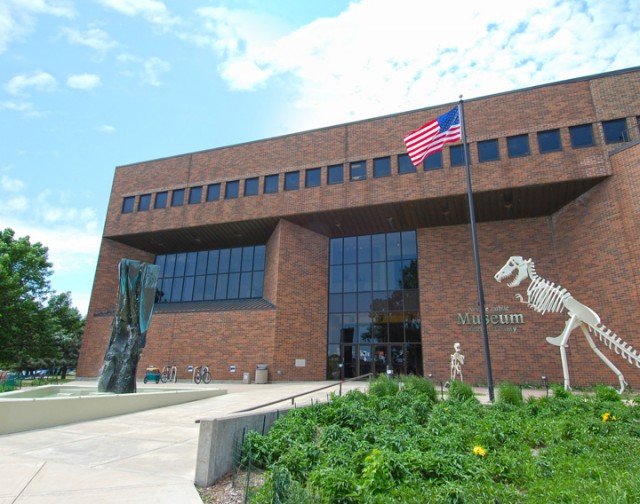 The Neville Public Museum started in 1915 by nine members of the Green Bay Art Club that held a one-week exhibit of rare and historically significant objects from the Green Bay and De Pere area in the basement of the local library. The exhibit became so popular that the Club decided a museum is what the community needed and was held in the Assembly Room in the Library and soon filled several more rooms. Finally in 1925 after running out of space in the library a donation of $60,000 was given from a New York couple for the museum to have its own building and would be named the Neville Public Museum as a memorial to Mr. and Mrs. Neville's work towards civic betterment in Green Bay and was opened to the public on July 23,1927. The museum is dedicated to the collection and preservation of significant objects relevant to Northeast Wisconsin and the Upper Peninsula of Michigan.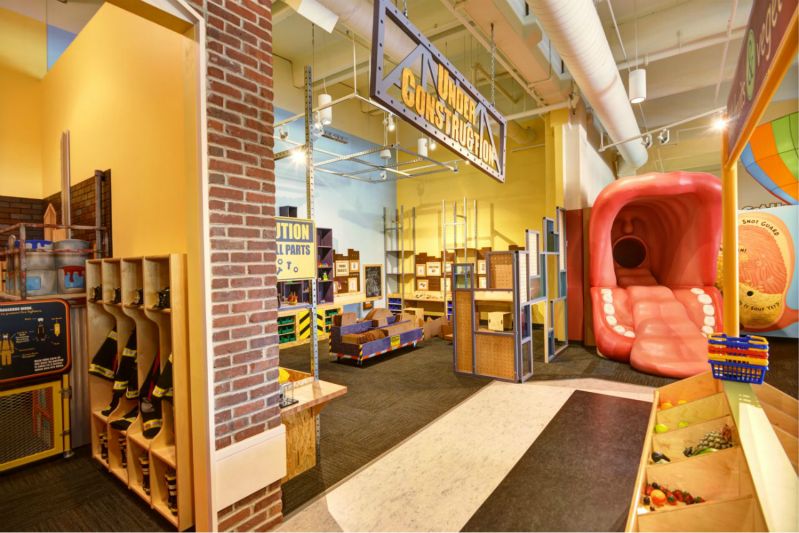 Children learn through play; they explore and create, conquer fears, develop confidence and master the world around them. While functioning as a town square and building social capital for children and families, The Children's Museum of Green Bay has emerged as the community institution that provides a unique, interactive environment where children and adults can connect and where play inspires a passion for lifelong learning.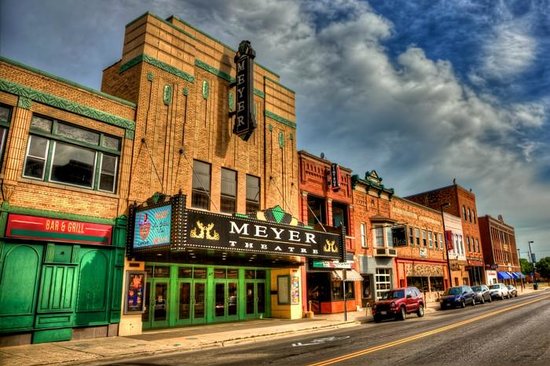 Looking to catch a show while in Green Bay? Check out the
Meyer Theatre
! Originally opened as the Fox Theatre on Valentine's Day in 1930 to reopening in February 2002 fully remodeled and under the new name Meyer Theatre.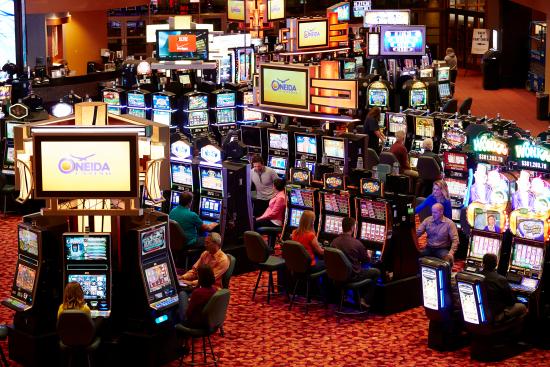 Feeling lucky? Why not try your luck at the
Oneida Bingo and Casino
. They have everything you need from Machines, to Black Jack, Roulette and Bingo. With five convenient locations offering more ways to win!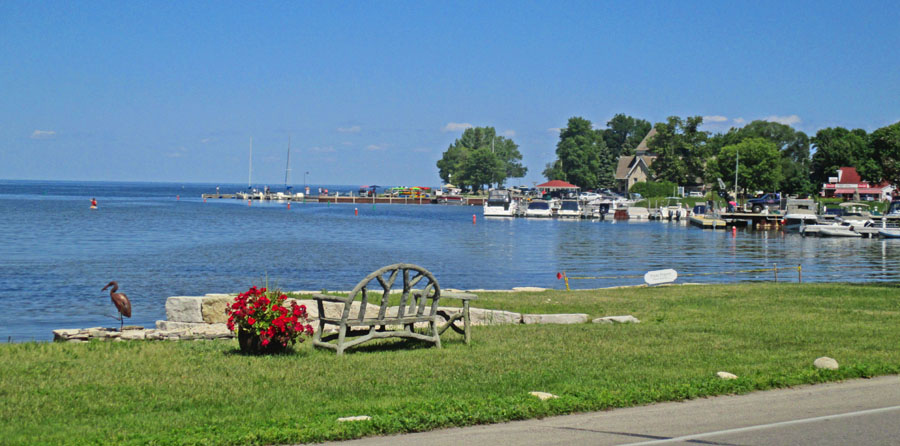 Last but not least is
Door County
. Located just 45 minutes North of Green Bay on the Peninsula of Wisconsin know for its 300 miles of shorelines, you can watch a sunrise and sunset over the water without leaving a county. See thousands of acres of orchards, explore art galleries, devour delicious cherry pie, sip on local wines and brew, splash in the lake or paddle along the bluffs, stroll through five state parks, tour 11 historic lighthouses or take the ferry over to historical
Washington Island
.